Roisin is going to a Cosplay convention next weekend and has been working hard on her costume ...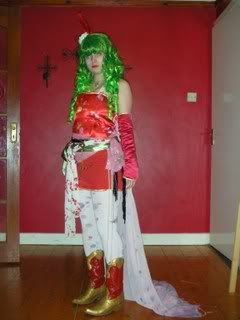 She made all bar the wig herself. Handstitched the bodice and skirt. Then she recycled my boots - took them out of the bin no less! - and painted them gold and red. Painted onto the tights, and made the cloak, which also has a paint job done on it.
The wig is super cool looking !!