I have a back log of kits from the scrap-room.com - ten full ones to be exact. They are great kits and I have to say I love them. LOVE getting nice big dileverys once a month too!!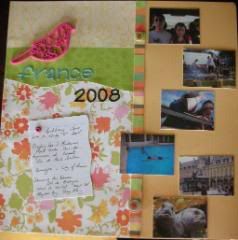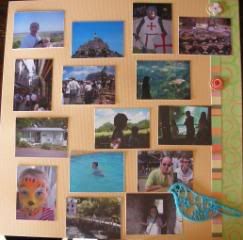 Copied this double page lay out from their recipie cards ... its our holiday photos. I found this great to do and funnily enough very calming ... looking at all our lovely photos from the holiday chased away any lingering bad feelings left hanging around.
I encorporated my wee felt birdies while I had the chance...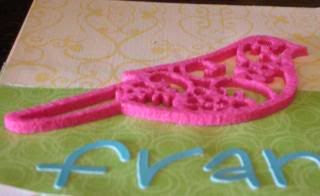 Then still using the same kit .... and that lovely wide felt ribbon I got in france...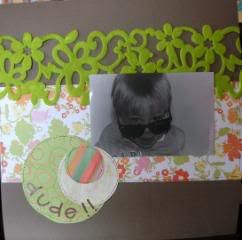 Sean at only aged 2 and 3 months. I remeber that day we took this photo as it was the day after we took Roisin home from hospital...