I got an easter egg from my Mother-in-Law!! Every year she gets one each for the kids, and one Smartees one for Desmond...but this year she got me an egg too!! Yay it only took me seventeen years with my husband to be part of the family.
Desmond loves his smartees but colour sorts them out first ... and I looked over and he had done this ..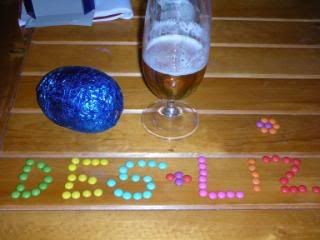 Sad little man .... !! What was even sadder - when he took a photo and I laughed at him - he says "What dont tell me your not going to scrap it...!" (Me thinks he knows me too well).
Did a fair amount of crafting over the past week or so. Still have to get photos I am happy with of some of them ...
Copied Laineys last class...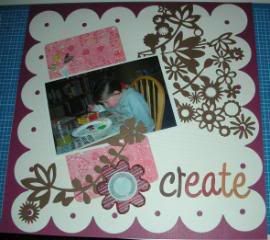 I was sorry I had to miss this class, so soon after Crafteire I bet the place was buzzing with chat and laugh and the rehash of the weekend.
Then I joined up with a monthly kit club. Got my first parcel this week, come complete with loads of stuff .. and a wee baggie of coffee - "Irish Nut" - I guess becasue we are so well known for our coffee and nuts here in Ireland (the nuts I agree with ..................)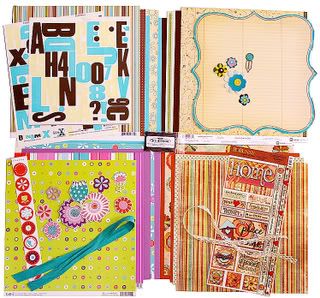 And it was a lovely big package too!! And I love getting parcels in the post.
So I did this layout - I loved these papers - and figured they suited the old photos. Misjudged the stamping of Times and had to squeeze in the S. so not happy with that but there ya go...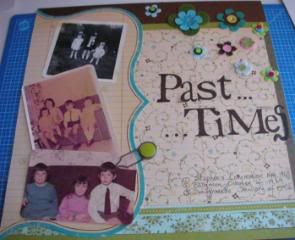 And there is still loads of paper left to play with!! (and that easter egg to eat too, which I will do tonight ... )