Still trying to use up the pink paisley spring fling papers, despite giving some away at a crop recently I still felt like they were hanging around. I still have some left (including a transparency)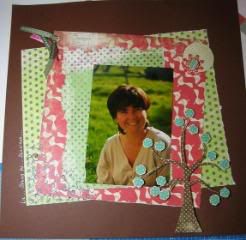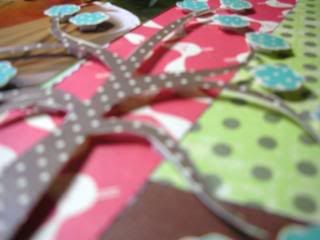 Just as well I like them really!!
Scraplifted the idea for this one from somewhere and now I cant remember exactly where ... I think it may have been from 2peas ....I have had the circular paper for ages and its about time I got around to using it...