Mum was having a hard time finding a card from herself to dad. She actually phoned me up to ask me to check out the shops near me ! So of course I offered to make one. She was trilled with it. I was pretty pleased myself. I had a bit of fun experimenting with the actual 70. I covered chipboard in black paper, stamped swirls with staz-on. Then used anitas clear embossing over it. I liked the finished effect.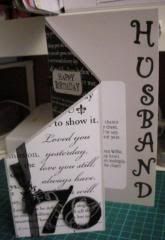 I used Julie's teaching for the one from myself. Printed out the letters in reverse stuck them onto cardboard (used the back from an envelope) then stuck the paper on the other side...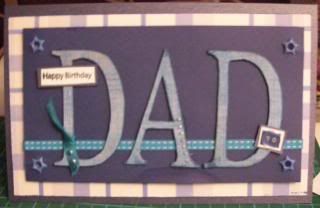 Liadán got in on the card making too....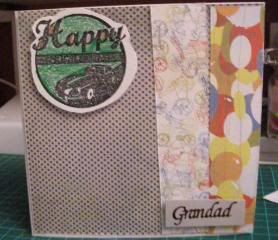 And a layout ... haven't done any layouts in ages.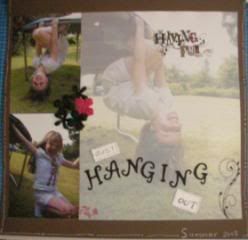 (photos are a bit fuzzy .... sorry!)