Till we are off to sunny (we hope) France. Actually we will settle for simply dry, and not too cold would be nice too.
Meanwhile I have been making cards to beat the band. I think I have almost 120 made now, and six blank scrapbook layouts.
I entered the craftsupplie card competition with the card I made for Liadan's brithday, she was having a wizzard of oz party ...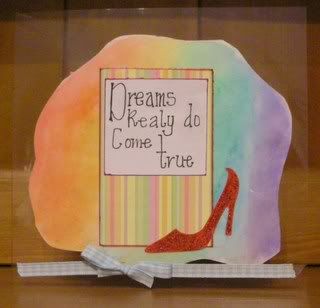 I didn't win but .... I was glad I entered anyway!!