I finally got around to deciding to go get my hair cut, so was all hyped up this morning to becoming transformed into a newer me!!
Spend a short time last night looking for ideas, and went to hairdressers this morning bright and early. Even took a photo of myself, pre cut, so I could possibily scrap the results.
Well I certainly want to scrap the results... but for all the wrong reasons!! I am so so disappointed with the outcome. I did go so far as to tell the hairdresser this, but do you know, I did not end up overly happy with that outcome either. I actually ended up sitting in the chair - crying (oh I am mortified at the memory now)
Before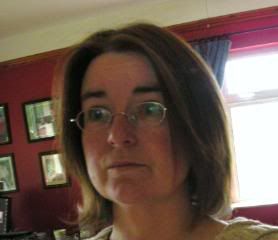 And after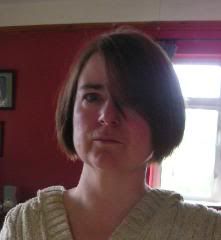 If I dont look happy its because I am NOT!!
I did go back to them again, still a bit weepy truth to be told, and they have agreed to fix it.
So hopefully I will be a happier person in a day or two.