Spent an extreemly enjoyable evening at Annamarie's (of www.scrapbooking.ie) workshop in whitehall. It was a great class, we knew it was going to be a vintage layout - but somehow I did not expect the papers to be so "modern" - yet we ended up with this :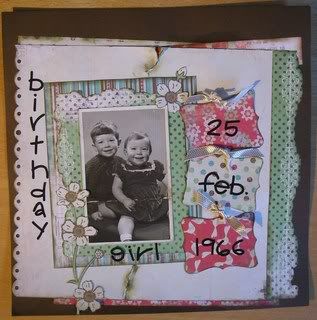 Thats me in the photo. I know from my mum that its a red velvet dress that she made me for my 1st birthday - as she said she always wanted to have a little girl in a red velvet dress!! I must write that down somehow on the LO.
Then today I played with the leftovers - Annamarie is very generous with her kits !!So I did this :-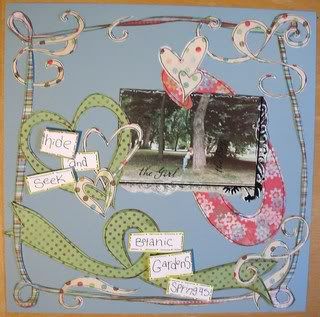 I quite like it but am slightly unsure if I should have gone with a white cardstock, but its stuck down now!! So I better learn to love it.